At your service An unforgettable
stay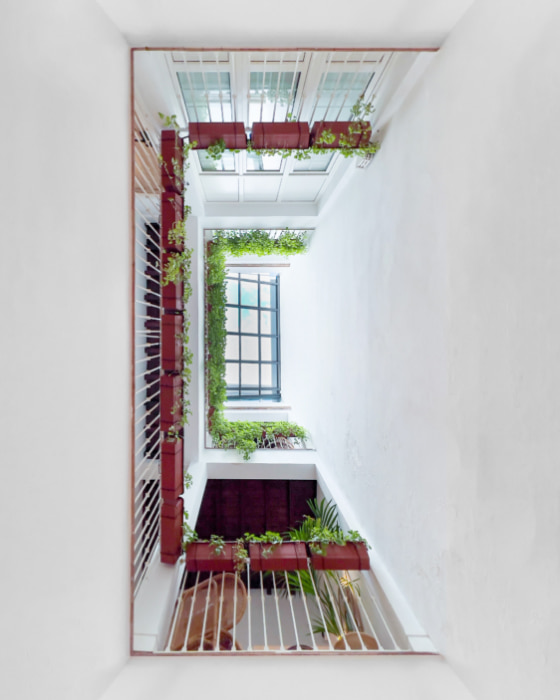 From our apartments in central Seville you can experience your next stay in the city with luxury amenities. Moments of relaxation, premium services, outdoor areas, etc.
Stay in a luxury apartment with the comfort of having all of the finest services of the Palacio Pinello Boutique Hotel at your disposal.
Palacio Pinello
Outdoor Jacuzzi
During your stay with us we want you to enjoy some special moments. The outdoor jacuzzi at Casa Bailén is at your disposal from March to October.
Rooftop terrace
We invite you to go up to the terrace on the third floor of Casa Bailén and enjoy a moment of relaxation while looking out over the city of Seville.
Massages and beauty
Let yourself be pampered by Casa Bailén's beauty, massage and hairdressing services. A selection of treatments that you can enjoy in your apartment. See menu
Reception 4****
The staff at the reception of Hotel Boutique Palacio Pinello, located 10 minutes from your apartment, will be at your disposal 24 hours a day.
At Casa Bailén you will have free Wi-Fi throughout the building and a computer at your disposal in the gallery on the upper floor
La Herre Restaurant Signature
cuisine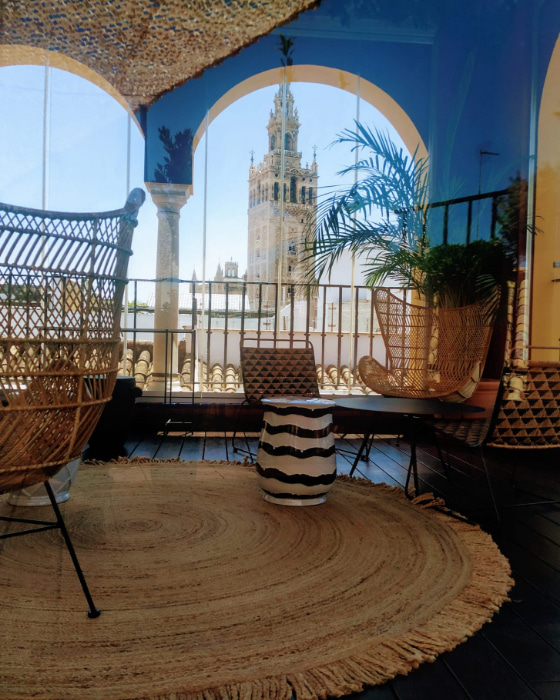 LaHerre is the gastronomic offering of the Palacio Pinello Boutique Hotel. A restaurant with a beautiful interior patio and an exclusive rooftop terrace, located 10 minutes walk from Casa Bailén.
Get a 10% discount at LaHerre by booking your stay on the official Casa Bailén website.
LaHerre